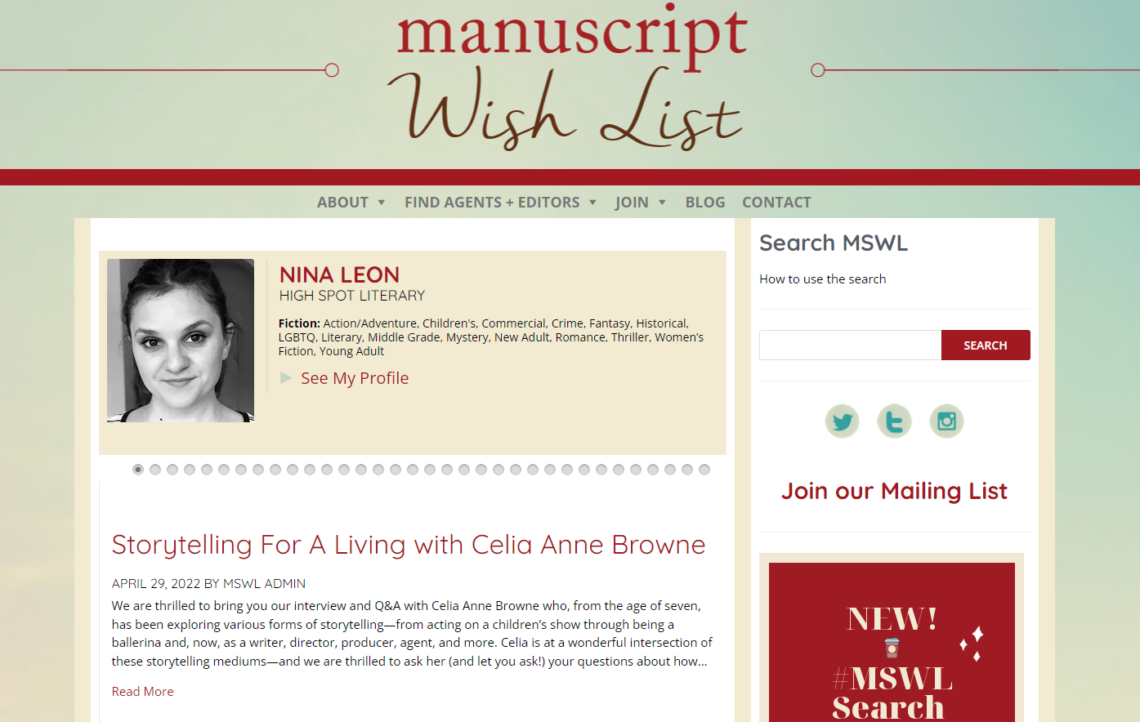 Writing Resource: The Manuscript Wishlist
While The Writer's Market books have always been a standard go-to for information on publishers, agents, and market trends, it's always great to have more knowledge at your fingertips, especially as the publishing industry changes at lightning speed. That's why I'd recommend having a look at The Manuscript Wishlist.
The Manuscript Wishlist is a site that lets literary agents update what sorts of pieces they are looking for. It also allows authors a way to search by name, genre, or keyword to find an agent that would be a good match for their manuscript.
You can check out their Getting Started guide, their FAQ for writers, and their Comprehensive Search and Query Guide to learn how to make the most out of this amazing resource.