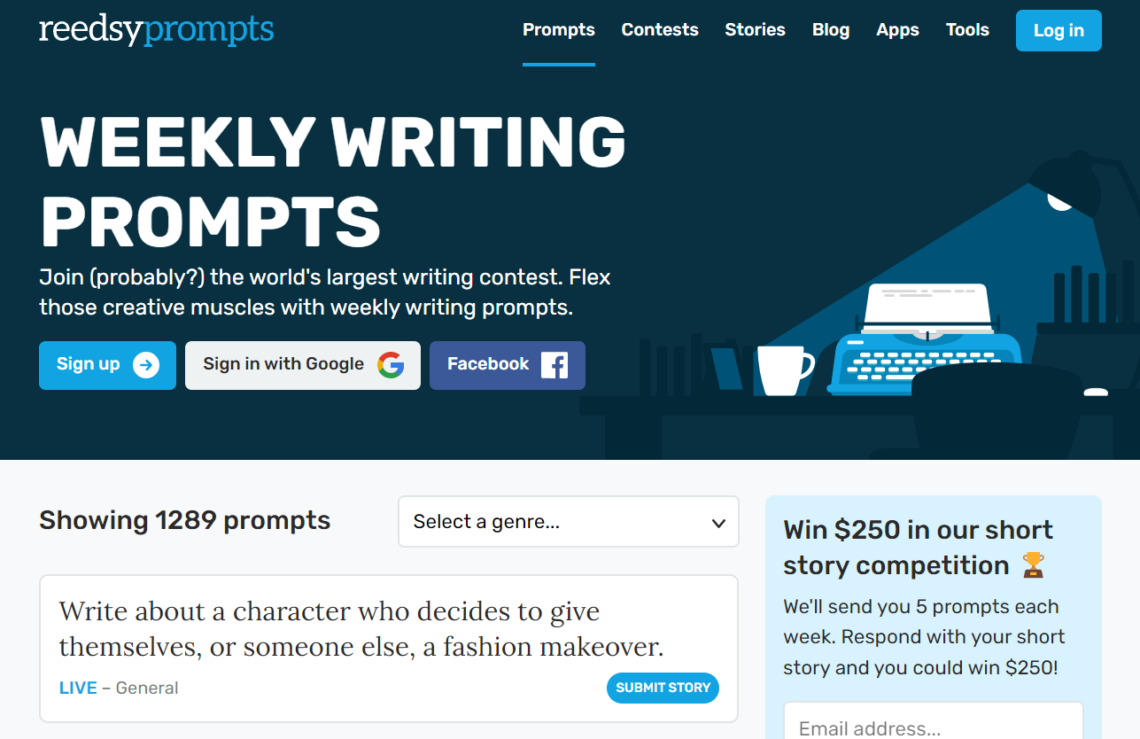 Writing Resource: Reedsy Creative Writing Prompts
When I attended my first local writers' group a few weeks back, I mentioned Reedsy's weekly writing prompts.
I've scoured the web in search of good writing prompts for exercises and so far Reedsy's has blown me away. So often the prompts I've found online have been broad, generic, and uninspiring. Reedsy's prompts change out weekly and revolve around a particular theme. From each theme there are a few prompts to choose from.
Something to note about these prompts is that they are part of a weekly contest. Anyone is free to enter their story into the contest for a fee of $5. The winner of the contest wins $250. But you are also not required to enter the contest. You can write your story up and either submit it to the contest (paid) or submit it to your profile (free).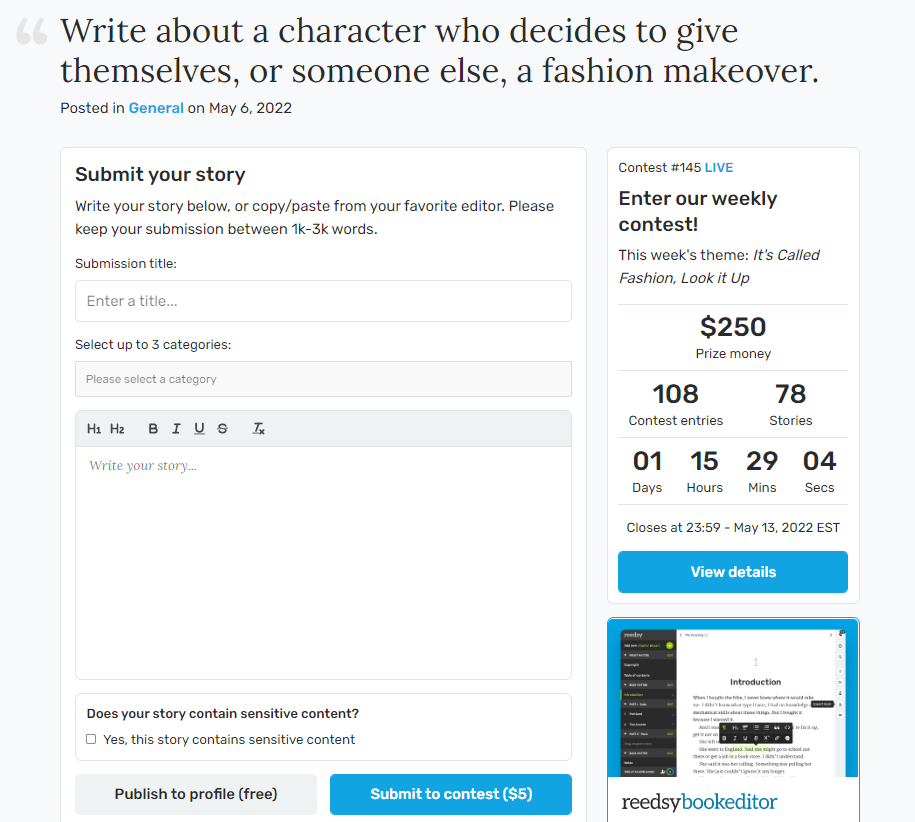 The stories you choose to upload, if published to your profile, can be made public, for others to read, or they can be kept private.
And of course, you can always just use the prompt and write it in your journal!