What I've Been Reading While My Brain Turned to Mush
What I'd like to share in this post are some of the books I've read that got me through what felt like such a long summer.
After getting Covid at the end of June, my brain turned temporarily to mush and I went through a period of pure laziness. I'm going to blame it on the Covid. After all, though it wasn't too bad, it did leave me feeling completely drained and like a shell of a person. All of the intentions I had of reading to my kids each day, continuing their learning over the summer, and even working on my writing went out the window.
Thankfully I'm back now. My brain is functioning once more (I think), I can feel energy coursing through my veins, and I'm ready to roll up my sleeves and get to writing again! I've got a short story to revise, a novel to start, and some journaling to do.
But I'd like to come back from this break with the books and authors that got me through the summer.
Simone St. James
I'd previously read The Sun Down Motel which turned out to be quite the page turner. Finding myself in the mood to try another St. James book, I started with The Broken Girls.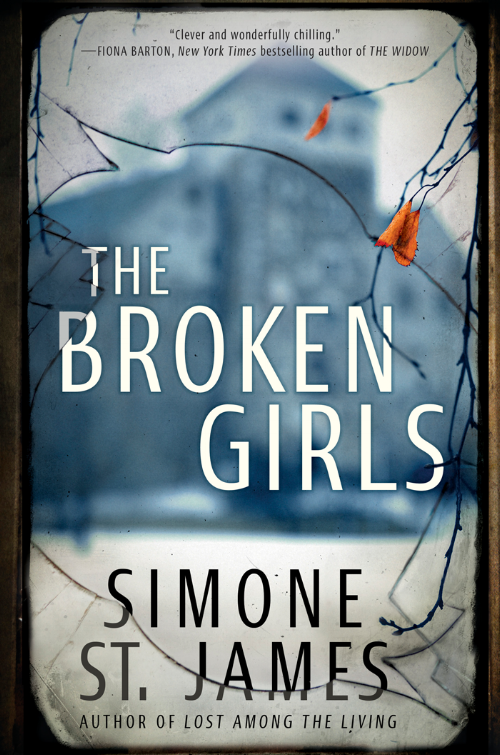 Out of the three St. James books I've read, this has to be my favorite. She did a magnificent job of making the characters realistic and empathetic. I cared about the characters and by the end of the book, I wished I had known them in real life. And as usual, the story is great and she interweaves the past and present storylines seamlessly and with great pacing.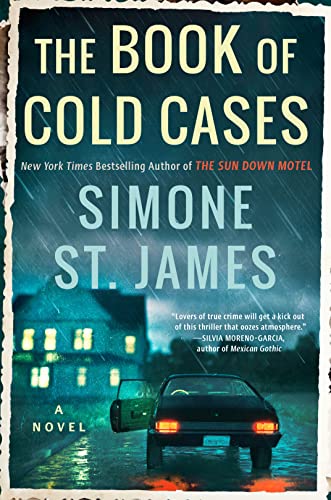 As soon as I finished reading The Broken Girls, I went to Barnes and Noble and picked up The Book of Cold Cases. It was great, just like her other books, and I devoured it over the course of two days.
Anyone interested in writing supernatural thrillers would do well to read Simone St. James with a close eye for pacing, characterization, and structure.
M. C. Beaton (Marion Chesney)
I don't quite recall how I stumbled upon the Agatha Raisin books. Most likely I was looking for cozy mysteries set in England and had these recommended through a Facebook group. However it happened, I stumbled upon quite a treasure!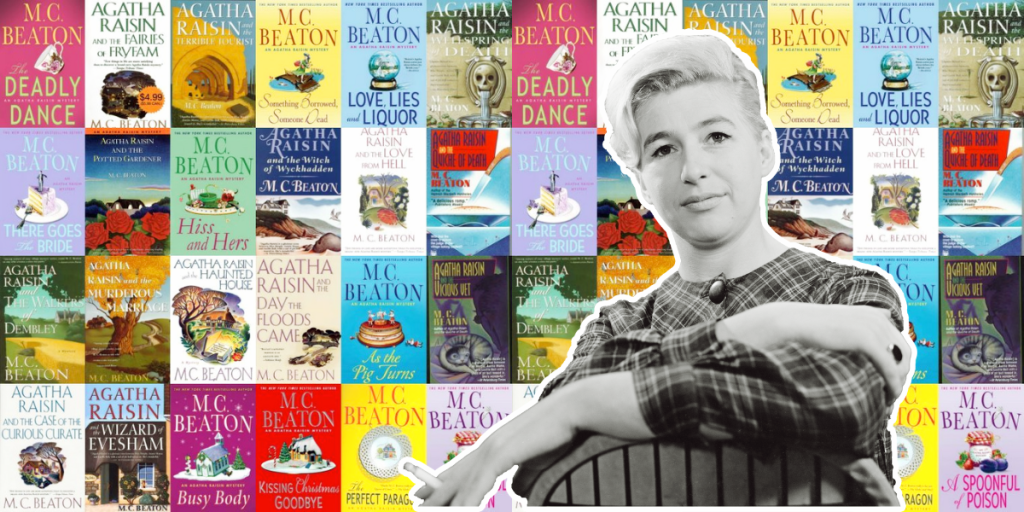 Like one of my other favorite authors, Maeve Binchy, Marion Chesney worked as a journalist before writing novels. There must be something unique one can learn through the practice of journalism, because both Binchy and Chesney were masters of characterization! I think perhaps their jobs required an eye for observation that most of us lack without practice.
The Agatha Raisin series of books follows a middle aged retired PR executive as she transitions to life in the Costwolds. She grows and changes over the course of the first book from a selfish, closed off woman to someone who learns to let others into her life. And this all happens with a large dose of humor and a generous helping of murder in an English village.
These are such fantastic books, very easy to get through, and so enjoyable. Every character feels fleshed out with good and bad qualities that make them realistic and empathetic. And thankfully there are dozens of books in the series! They are also available as audiobooks narrated by Penelope Keith, and I'd highly recommend listening to them on a day you're busy with chores.
Gervase Phinn
One of my favorite television series is the current remake of All Creatures Great and Small. I've read the first book in James Herriot's best-selling series and found it to be warm and delightful. Looking for something similar, I was recommended Gervase Phinn.
I started reading his five book series of memoirs about his life as a school inspector in the Yorkshire Dales. They are ABSOLUTELY the perfect thing to read to destress before bed. Charming, warm, funny, and meaningful. If you need to lift your spirits, there may be no better books.
I enjoy the depictions of the villages and schools, the students and staff he comes across, and the descriptions of his co-workers. Once again, like M. C. Beaton and Maeve Binchy, Phinn does a phenomenal job of characterization. And he writes with such clarity and ease.
I've just started the fifth and final book of the series, and thankfully he has several more books to check out when I've finished.
I hope you've found some great reads to get you through your summer. Feel free to share your favorites!