The Submission Grinder – A Free Tool to Keep Track of Your Submissions
Whether you've just finished your first story, or you have a few that you're trying to shop around, it's helpful to have a tool to keep track of your pieces, the markets you are submitting to, and the responses to your submissions. Of course you can always whip up a nice spread sheet, but I've found The Submission Grinder to be a great, free resource.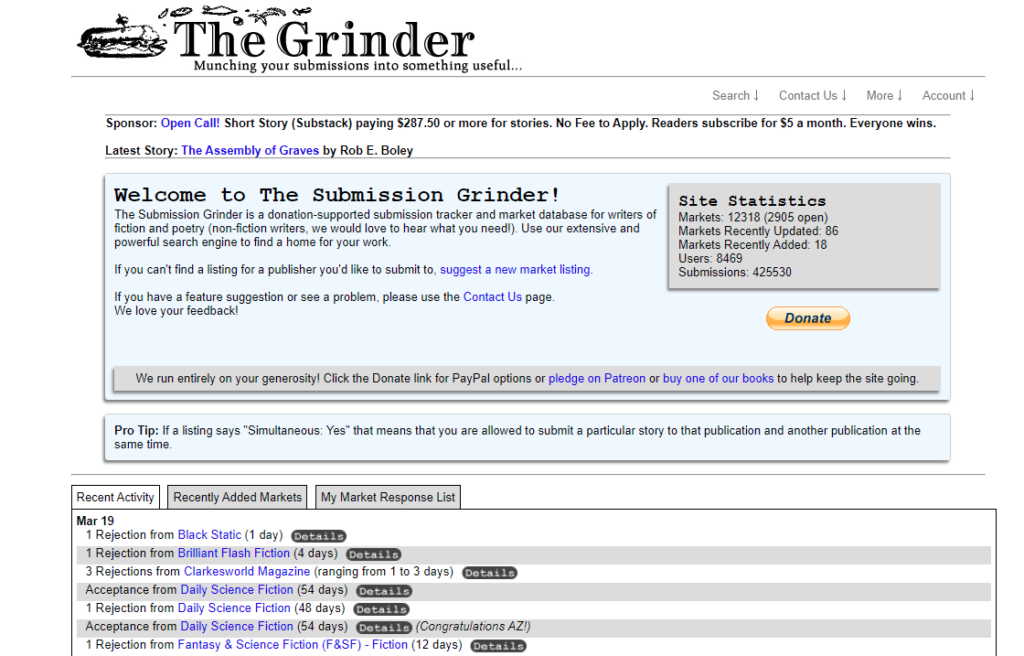 For one, it's a fantastic way to search for markets that you may have not been aware of. Perhaps you have a flash fiction horror story that's been sitting in your desk drawer for a few months and you have no idea where to send it. With The Submission Grinder you can search by your market genre, minimum pay, word length, market qualification, and more. Then you can scroll through the results and check out more detailed information about a particular market.
As an example, let's take a look at the entry for Apex Magazine.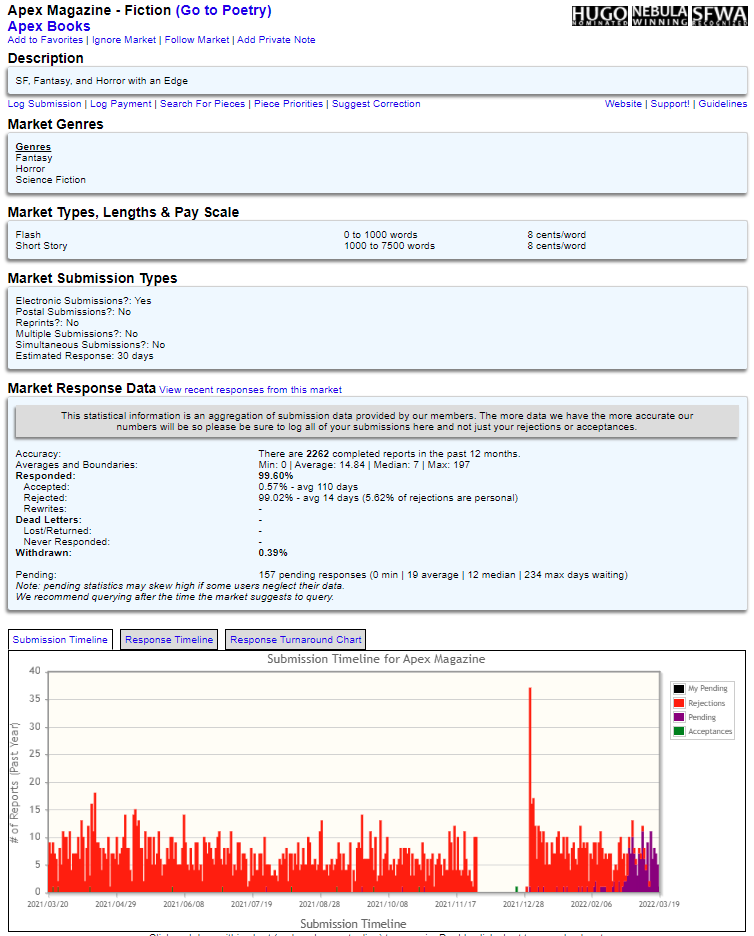 You'll find information on what genre the magazine accepts, how much it pays per word, information on submission types, and market response data. This includes the number of rejections, pending, and acceptances as well as response wait time.
Now this data is based on self-reporting. Users sign up for a free account and input data about their stories. You'll put the title, genre, word count, and any other relevant information about each piece. You can keep track of which markets you've submitted each story to and what the response was. And all of this data feeds back into the info on that particular market.
You can see in the following picture an example of a managed piece from my account. It shows all of the information about the story, the market it was submitted to, the date sent, the response date, and the response status.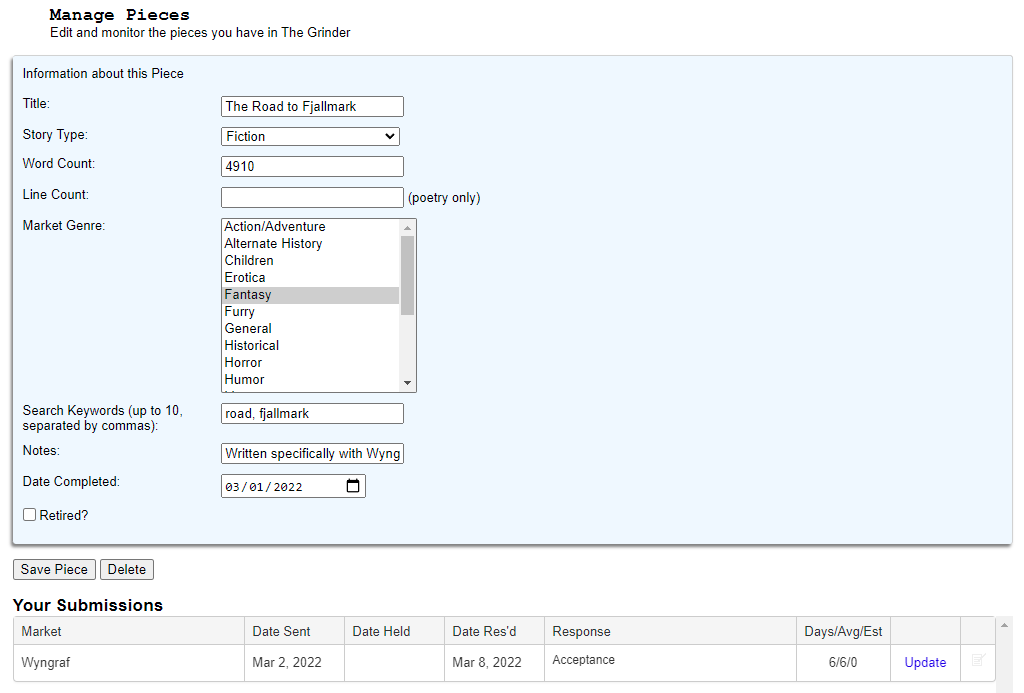 I can't remember the exact quote, but the late Maeve Binchy, one of Ireland's most beloved novelists, gave advice to inspiring writers to do four things: write every day, write how people talk, write what you know, and submit everything you write. So whether you have a short little piece of flash fiction or a longer novella, find a market and send it in. You never know what door may be open and waiting for you, and The Submission Grinder is an excellent tool to help you find your way to publication.